Maqoo Underwear Is A Men's Underwear Revolution
Maqoo is about ingenuity and good design. Cotton retains moisture and polyester absorbs bacteria. That is why Maqoo Underwear is made of linen. Smooth fibers allow moisture to release, fine yarn has gaps between fibers to allow your skin to breath, and conductive fibers release excess heat to keep you 
cool. While the fabric provides coolness, strength and stretch, the clean design provides a blank canvas for your personal style to emerge!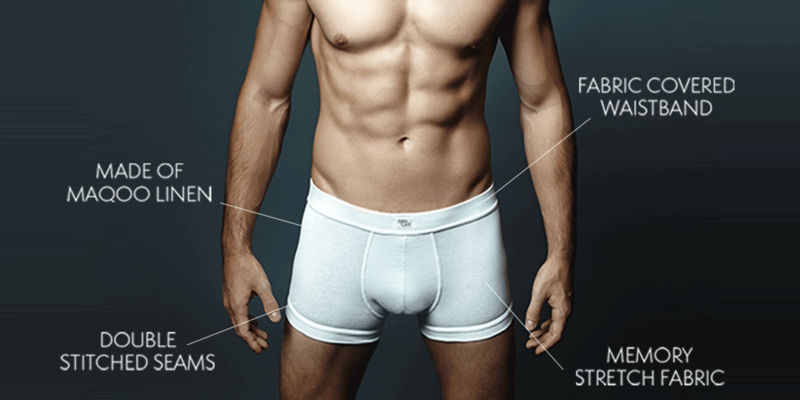 The result is underwear that provides an unparalleled level of performance, making it ideal for work, sports and everyday life. 
A new fabric means a new feeling. I guarantee you'll feel incredible!
Maqoo Underwear will be sold at a discounted rate at $40.00 on Kickstarter. Once the Kickstarter campaign ends, it will retail for $45.00 online at 

www.maqoo.com

.